Manhattan T3•R Freeview Play PVR
The best British TV: live, recorded & on demand

Connect to an aerial and broadband
T3•R Freeview Play 4K Smart Recorder
Our flagship Freeview PVR gives you the best Freeview Play experience
Record, pause and rewind over 85 TV channels: the T3•R 500GB records up to 300 hours and the T3•R 1TB a massive 600 hours
Catch-up with brilliant on demand TV from BBC iPlayer, ITV Hub, All 4, My5 and more
Watch YouTube and YouTube Kids on the biggest screen in the home
Experience programmes in stunning Ultra HD 4K HDR
Connect to a rooftop aerial to enjoy Freeview and by Wi-Fi or Ethernet for on demand TV
Record, Pause & Rewind
live TV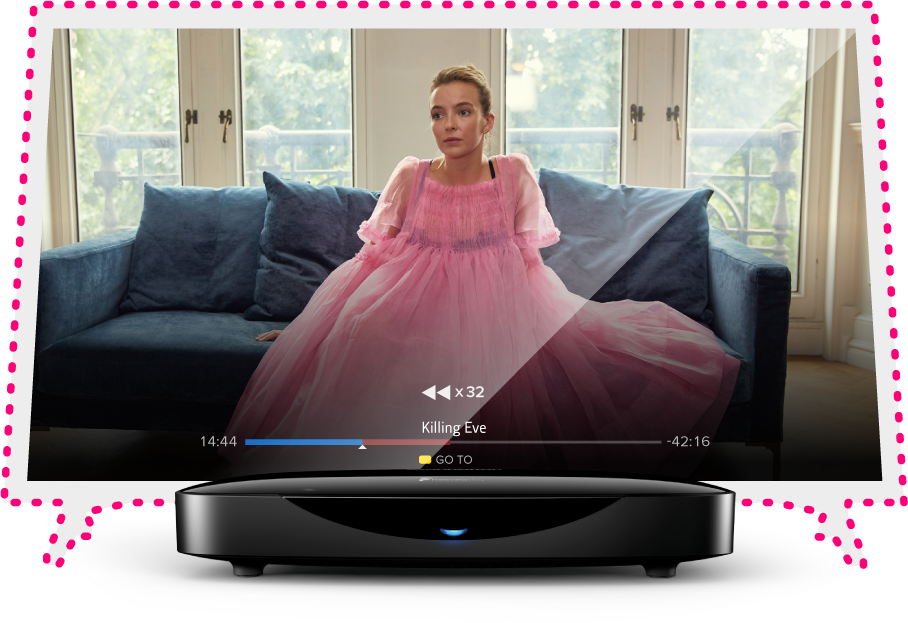 Record the entire series
Want to record an entire series? The T3•R will record every episode in just a tap.
Pause & rewind live TV
Whether you need to make a cup of tea or skip back and replay a great moment, the T3•R is always recording the channel you're watching.
Recording that's smart
Record two programmes at once. Need to record more? The T3•R will suggest alternative broadcasts to make it work.
The Best British TV On Demand from Freeview Play
Freeview Play gives you the very best of both live TV and on demand services. It gives you access to over 70 live channels (including 15 in HD) and 10 UK TV catch up services which provide over 40,000 hours of on demand programming too.
Freeview Play is different from the standard Freeview service by adding the benefits of an internet connection for on demand services. The EPG or Electronic Programme Guide allows you to access live telly and programmes that have aired in the past seven days. Also, you'll be able to watch any missed shows on the service's TV catch up apps – BBC iPlayer, ITVX, All 4, My5, and UKTV Play are all available on the Freeview Play platform.

If you want to know more about the benefits of Freeview Play, you can find out more in our handy guide – What is Freeview Play.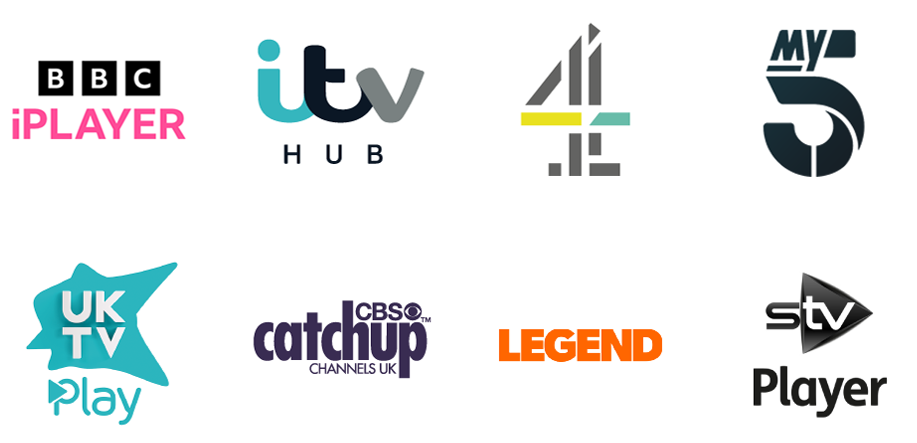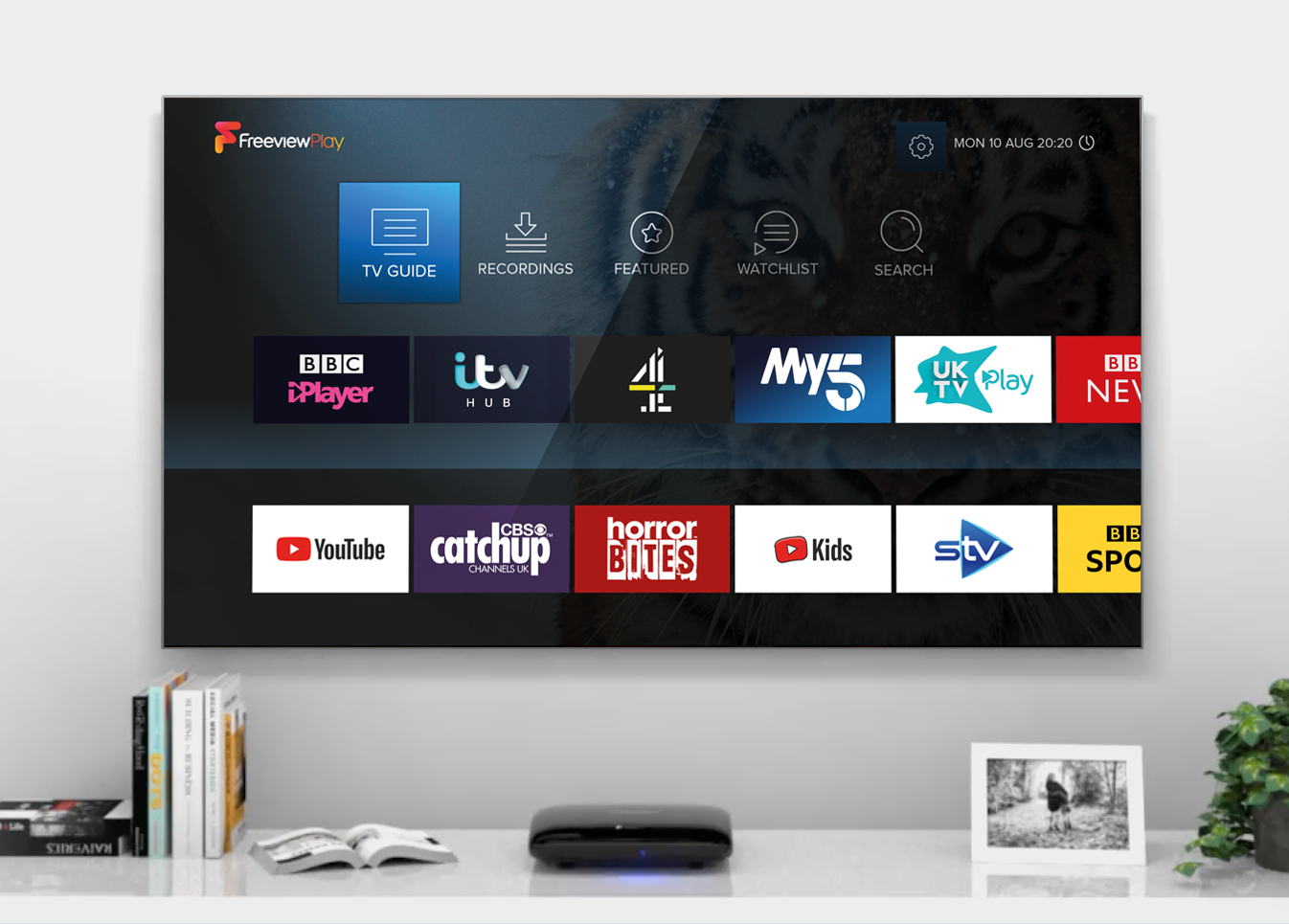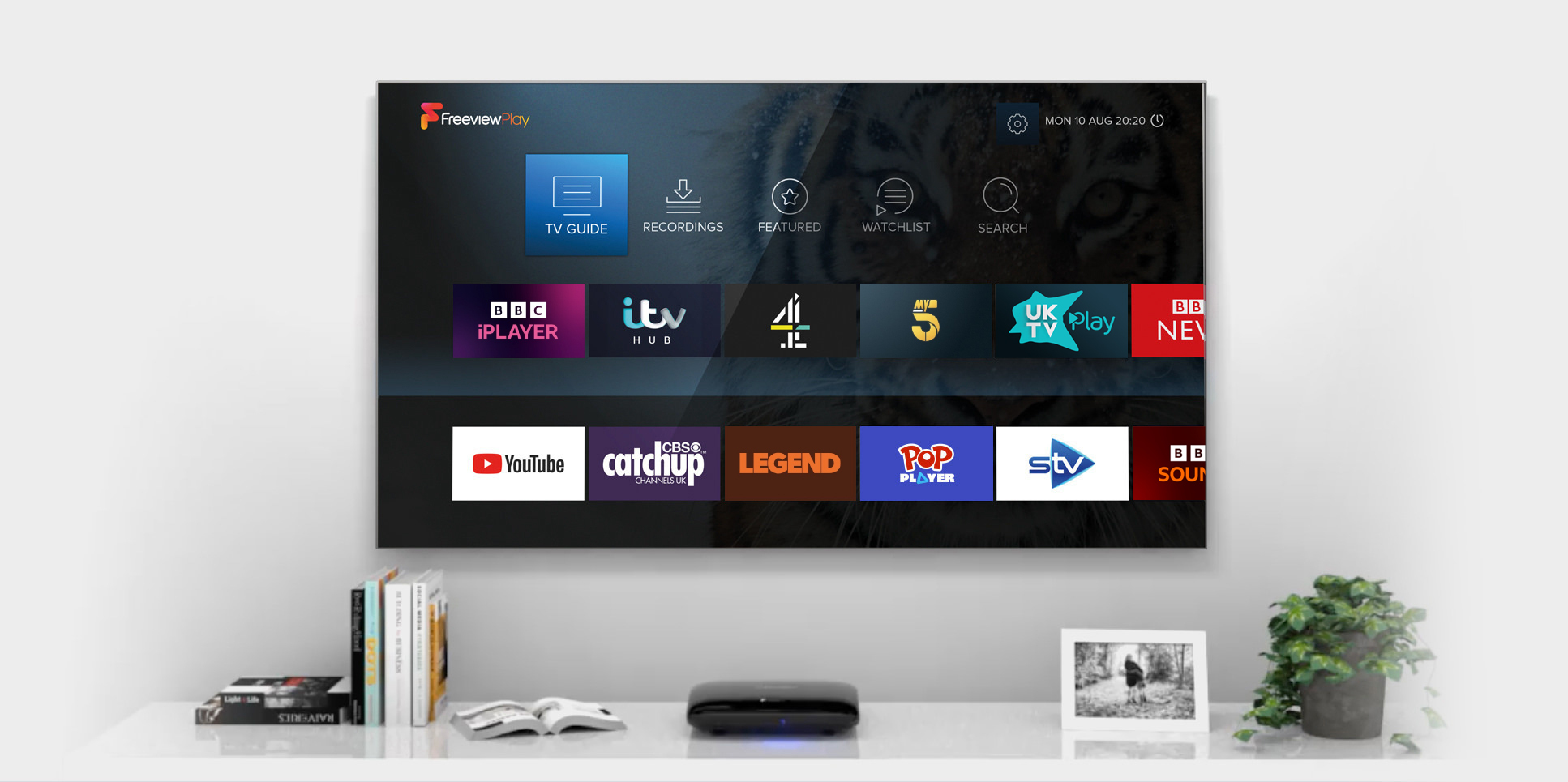 The T3•R's intuitive Home Menu makes finding the best live and on demand TV a doddle.
Scroll back
Plan your viewing up to seven days in advance and even skip back in time to watch on demand programmes from the past seven days.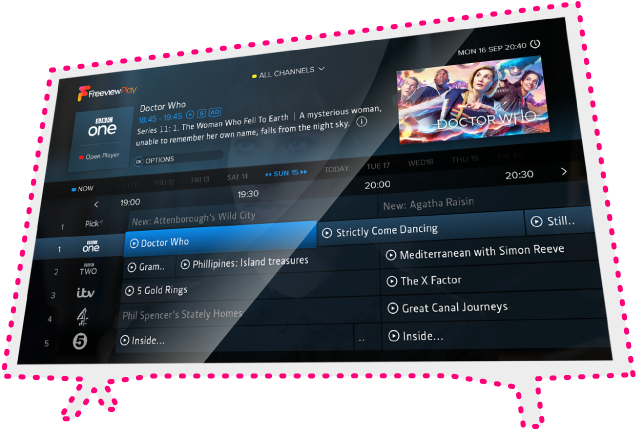 The T3 & T3•R are the only Freeview Play boxes that let you store all the on demand programmes you want to watch in one place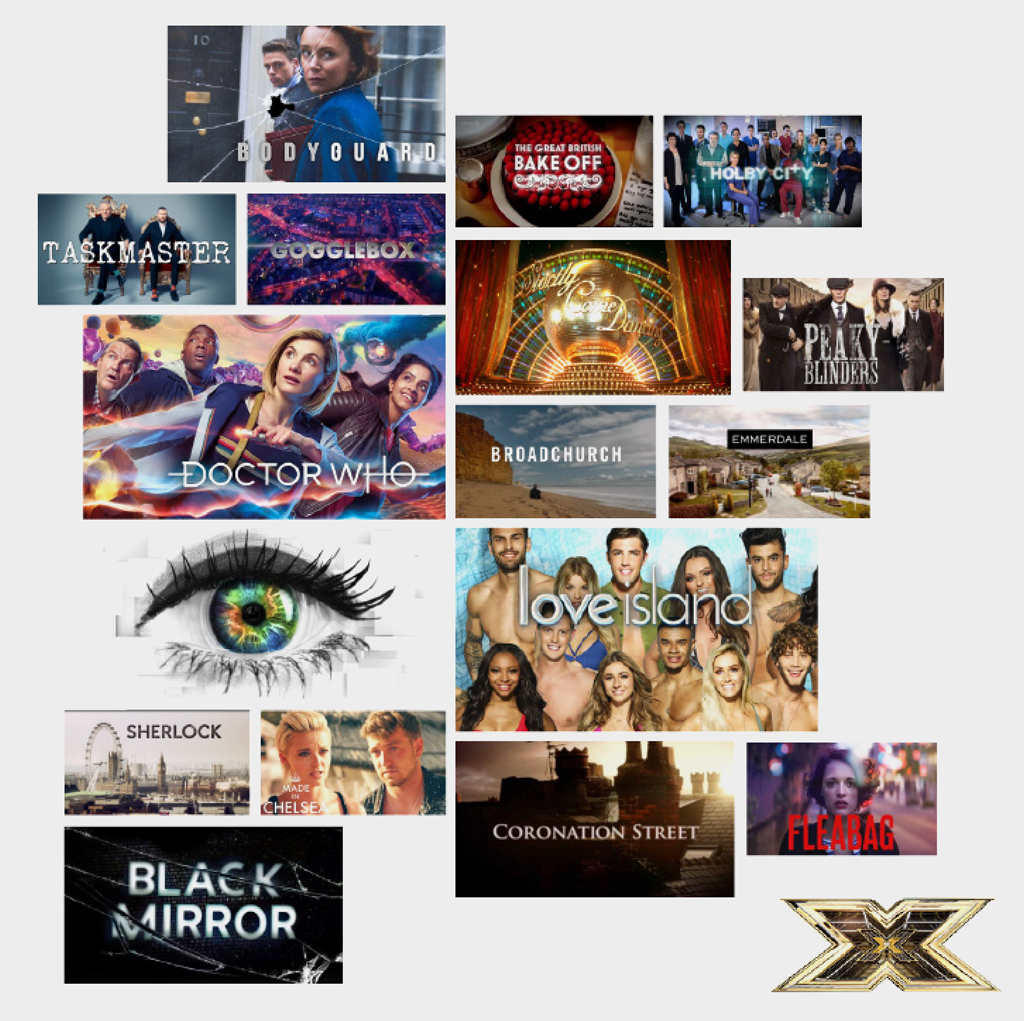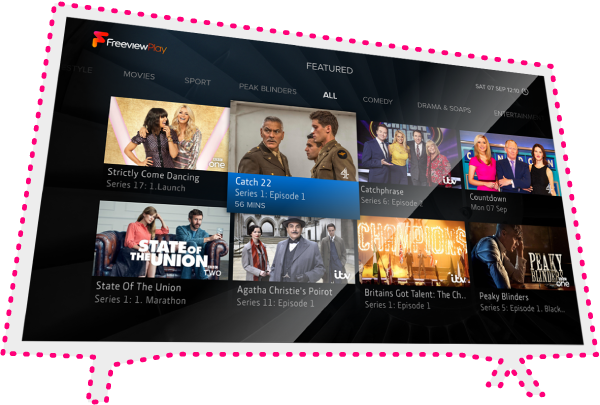 Featured
Featured picks make it simple to discover the newest programmes you'll love.
Finding your favourite on demand programmes couldn't be easier – with instant results as you type.
Ultra High Definition
Get closer to the action with over 8 million pixels
Enjoy incredible detail with BBC iPlayer & YouTube in stunning 4K
HDR Ultra HD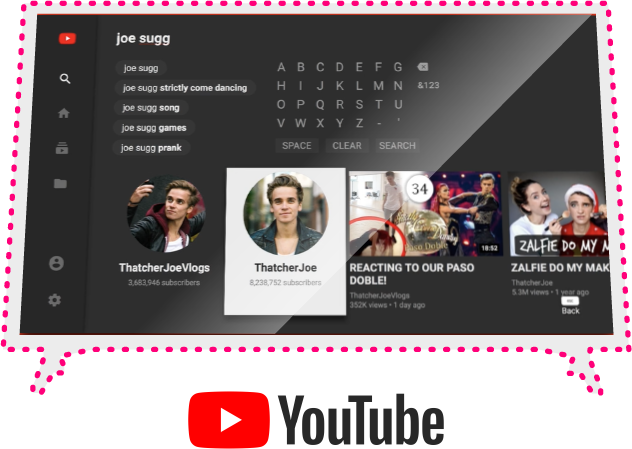 YouTube on the Box
Your favourite YouTube and YouTube Kids videos on the biggest screen in the house.
---
Revisit old favourites or discover British classics you missed first time around with an optional subscription to BritBox. That means easy access to the very best of the BBC and ITV's archives, along with a range of shows from Channel 4 and Channel 5.
Learning Remote
Our learning remote has a spacious, clean layout and sleek, rounded shape that sits perfectly in your hand. And because it can control your TV's volume, power and input selection†, you won't need another remote.

The joy of free
Freeview's 85+ TV channels have 95% of the nation's favourite programmes, so there's no need to pay for channels you don't watch. Simply connect the T3•R to your aerial (rooftop is best).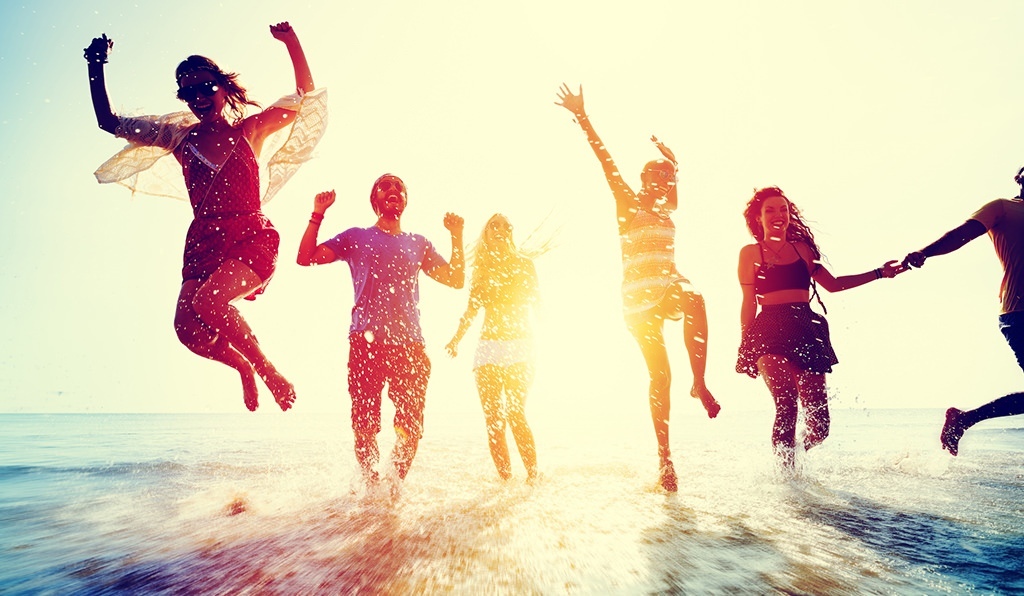 Free 2-year warranty
We back the T3•R with a 2-year warranty and in-house technical support right here in the UK. Simply register within 30 days of purchase to activate.
---
Free HDMI cable
The T3•R delivers exceptional value and even includes a premium 1.2M HDMI cable that supports resolutions up to 4K/60Hz.
---
Love for our
boxes
"For the money, no brainer"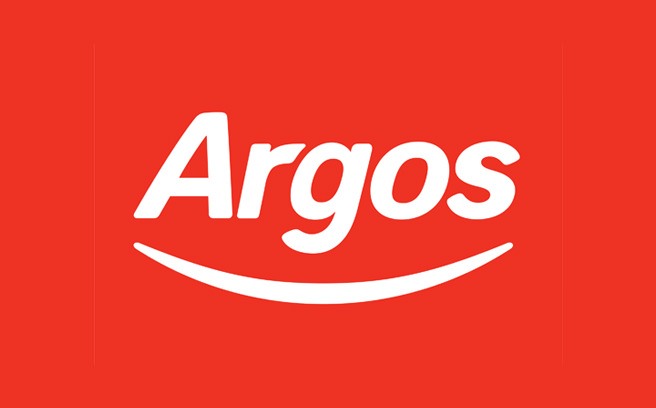 Features
Over 85+ TV channels
Record, pause and rewind live TV
500GB and 1TB hard drive models available: record up to 300 hours (500GB) or 600 hours (1TB)
The UK's most popular subscription-free on demand TV players
Plan your viewing up to seven days ahead with the intuitive and easy-to-use programme guide – you can even skip backwards to catch-up with programmes from the last seven days
Intuitive recordings menu organised into categories & series
Option to always record in HD (when available)
Browse recommendations of the best on demand programmes
Create a watchlist of on demand programmes from different Players to watch whenever you want
Smart search - with instant results as you type
Experience programmes in stunning HD and Ultra HD 4K HDR
Bring YouTube and YouTube kids to the biggest screen in the home
Incredibly quick and responsive, there's no need to wait for the T3 to boot-up thanks to the instant-on feature
Wi-Fi and simple setup
Beautiful, British-designed set-top box
Control your TV's volume, power and input selection, with Manhattan's stylish Learning Remote.
Backed by Manhattan's free two-year manufacturers guarantee and UK-based customer support centre
Specifications
In the box
Premium high speed 1.2m HDMI cable, supports resolutions up to 4K/60Hz
Get Started Guide
Remote control & batteries
AC power adapter
Dimensions
| | |
| --- | --- |
| Width: | 265mm |
| Height: | 53mm |
| Depth: | 207mm |
| Weight: | 678g |
Power consumption
| | |
| --- | --- |
| Active (no USB device): | Under 19W |
| Active (with USB device): | Under 24W |
| Network Standby/Sleep: | Under 2W |
| Passive Standby: | Under 0.5W |
Connections
| | |
| --- | --- |
| AERIAL IN: | Connect to an aerial (rooftop is best) to receive Freeview |
| LOOP OUT: | Connect to a TV to use its internal tuner |
| ETHERNET: | Connect to an internet router |
| HDMI: | Connect to a TV or AV Receiver's HDMI port |
| OPTICAL: | Connect to an AV Receiver or external sound system for Dolby Digital surround sound (when supported) |
| USB: | Insert a USB stick for offline Software Updates |
Get Started Guide
Important Information Booklet (500GB)
Important Information Booklet (1TB)
---
The Freeview service and channels are subject to coverage and may be changed from time to time. Aerial upgrade may be required. Visit https://www.freeview.co.uk/help
Minimum broadband speed of 2Mbps required for catch up and on demand services. Watching on demand and catch up programmes will count towards any monthly broadband data allowance. 7-day catch up for selected channels.
4K & HDR content currently only in supported apps such as YouTube.

† Some TVs use non-standard signals and may not be supported