Freeview Play
It's your favourite shows, all in one place and all for free
But what is Freeview Play?
It's everything you love about the core Freeview service, but cut free from the restrictions of a broadcast schedule thanks to the addition of an internet connection.
Watch a video to see what Freeview Play brings to our T3•R TV Recorder.
It's a small change, but one which makes a big difference - it puts your favourite British catch-up and on-demand services right there alongside the live channels we all love. Tell Me More…
Launched in 2015 Freeview Play is now the standard for new TV boxes in the UK, with over 10 million devices sold to date. Freeview Play reflects changing viewing habits as in addition to a full range of Freeview channels, including HD content, it also offers eight "on-demand players"; BBC iPlayer, ITVX, All 4, My5, UKTV Play, CBS Catchup Channels UK, Horror Bites and STV Player. If you want these, you'll need a TV box from our super-smart Freeview Play range. You must have a standard rooftop aerial.
Freeview Play features all of this and adds the very best British catch-up and on demand services. Our Freeview Play boxes also feature a 15-day TV Guide which lets you scroll back through the previous week's TV and catch up on the shows you've missed.
It makes TVs and boxes which use Freeview Play super smart and super simple, meaning you can watch your favourite shows whenever you want to watch them. That could be live, the next evening, or even in a few days time - whenever suits you!
You'll find out more below about our range of Freeview Play TV boxes, which offer you all the channels that you want, live and on-demand, and all subscription-free! Tell Me Less
85 TV channels and the UK's favourite on demand TV
Freeview Play boxes make it easy for you to find something to watch, no matter what you're in the mood for. Watch TV live or catch up on the shows you've missed with your favourite British on demand services like iPlayer, ITV Hub and All4.
And if you choose a box with a built-in recorder, you can save your favourite shows to watch again and again.
You'll need a rooftop aerial and an internet connection - either Wi-Fi or ethernet.
The simplest way to watch the very best subscription-free TV: recorded, live and on demand.
A truly flexible TV guide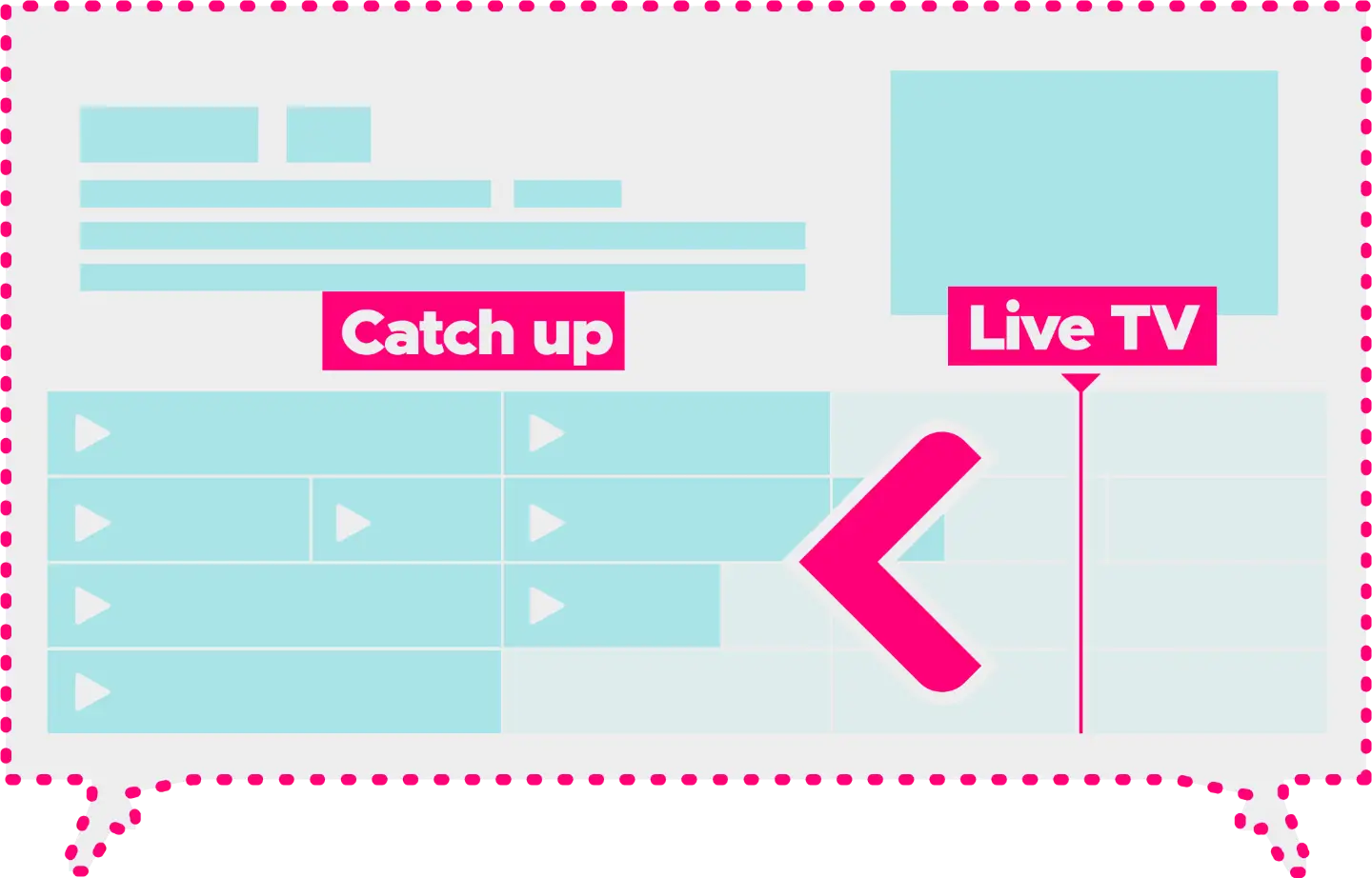 At the heart of Freeview Play is a feature you'll never want to live without again. The TV guides we grew up with only moved in one dimension - forwards. You could watch whatever was on at that moment or plan your future viewing, but that was it. Freeview Play boxes like our Manhattan Smart TV box offer you a TV guide that works like a time machine, allowing you to scroll back through the last seven days and if a show or movie catches your eye, and the relevant broadcaster has it on their app, you can watch it there and then! Trust us - the first time you use this feature it will feel like you're travelling back in time - it's that good.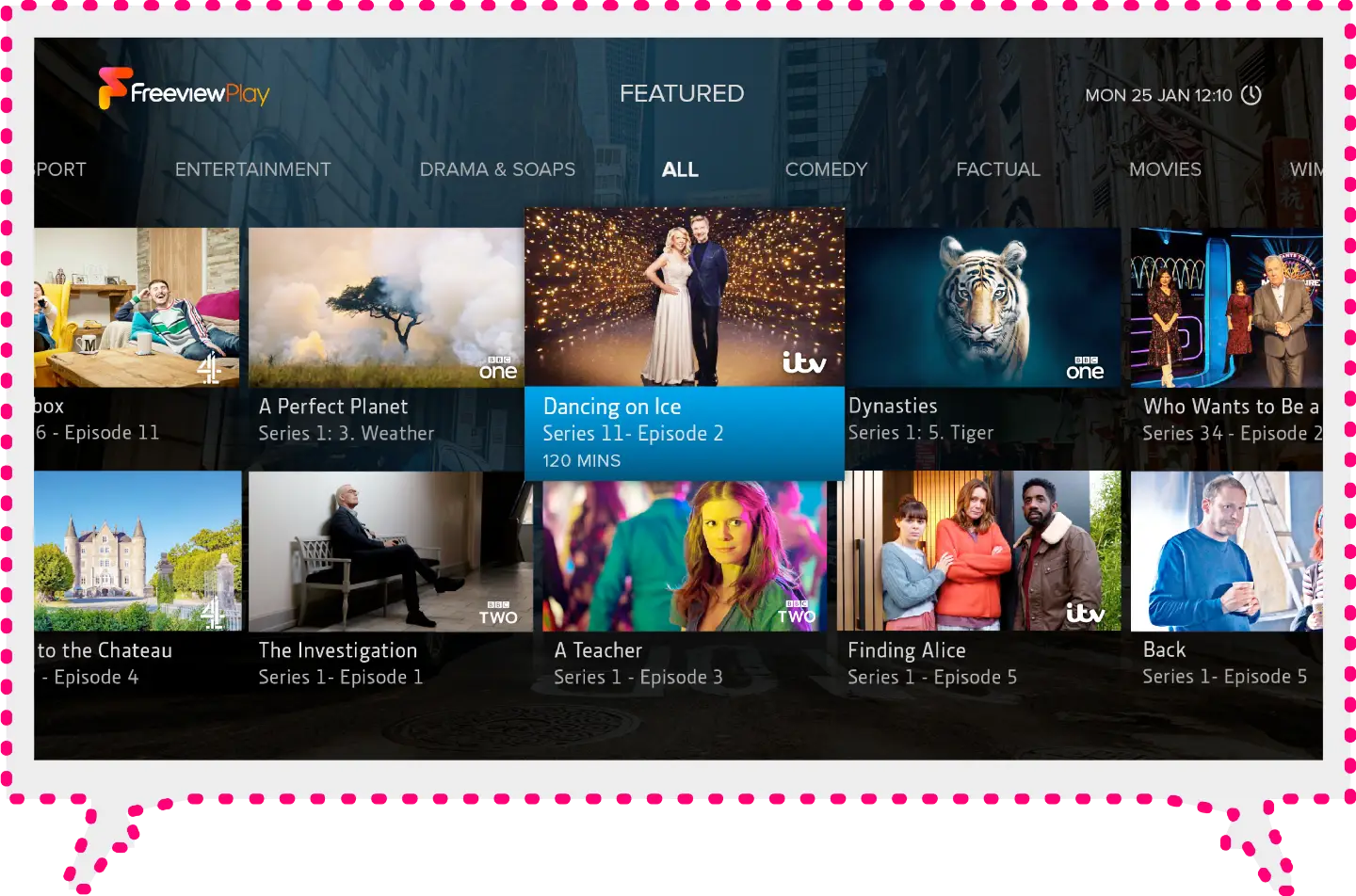 Freeview Play would already be a must-have if all it did was make it easy to catch up on your favourite shows through on demand apps like iPlayer and ITV Hub. But it's so much more - it actually brings the content from these different apps together, making Freeview Play a joy to navigate.

We love this feature so much we've made it the heart and soul of the Manhattan Freeview Play Box with our Featured section. That's right - our boxes pick out the best programmes and movies to watch across all of the apps and put them all in one place for you. No more faffing around trying to navigate from one app to the next - extra time to watch your favourite telly!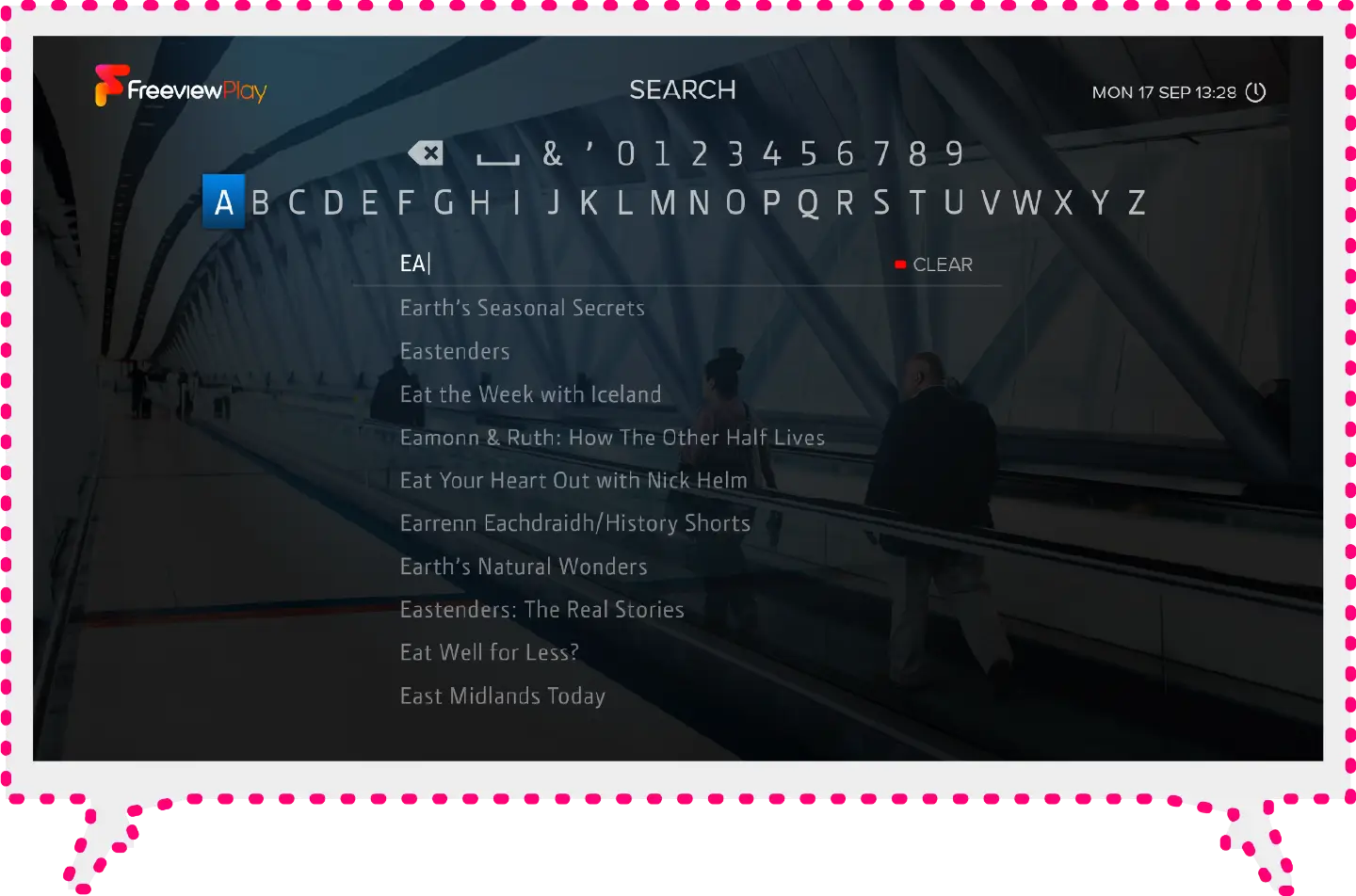 No more scrolling down All 4 wondering why you can't find Saturday Kitchen, or trying to remember if Bake Off has gone from BBC to Channel 4 or vice versa - Freeview Play gives you one place to search them all. Whatever you're looking for, our universal search tracks down any show you're after - with instant results as you type. Amazing, isn't it?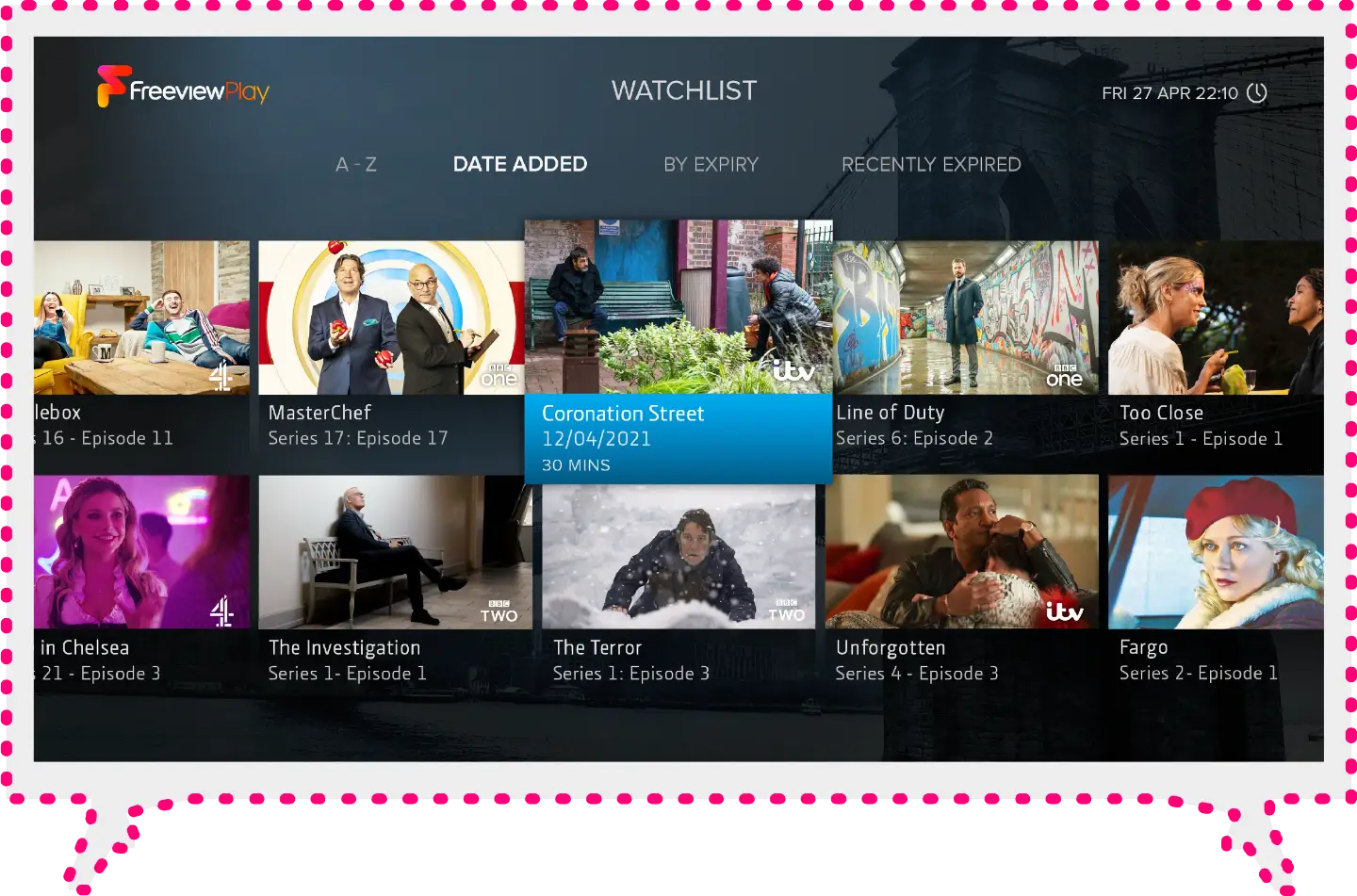 Last but certainly not least, our wonderful Watchlist! This is our secret sauce - something you won't find on any other Freeview Play box or TV. It's an incredibly simple, but useful feature which lets you save shows to watch later. Find yourself browsing our Featured section or scrolling back in the TV Guide and struggling to pick between all the amazing telly? Just save it all to your Watchlist to watch later. It doesn't matter if it's in BBC iPlayer or My5, you can save everything all together in one place to watch when you're ready.
What's the difference between Freesat and Freeview?
Before you take the plunge and buy our flagship Freeview Play product, you may want to learn more about the differences between Freeview and Freesat. So to help you, we've created a guide to give you everything you need to know. Check out our Freesat or Freeview page.

If you need more help, we've got a simple questionnaire that will help you find the best product - just check out our step-by-step online guide to find the best TV box for you.
Love for our
boxes
"This is as good as a Freeview Play box can get."
The T3•R is Pocket Lint's pick of the best Freeview boxes – July 2020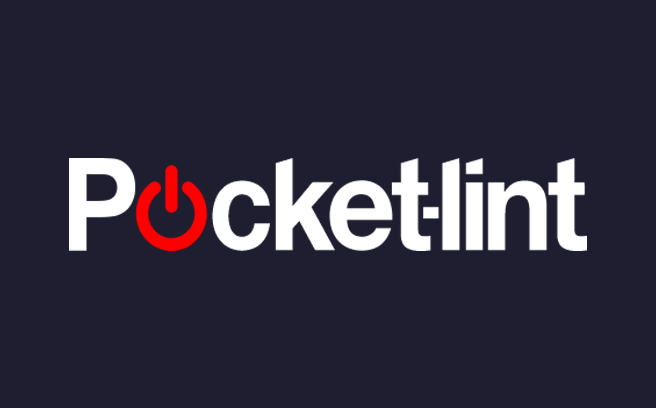 ---
The Freeview service and channels are subject to coverage and may be changed from time to time. Aerial upgrade may be required. Visit https://www.freeview.co.uk/help
Minimum broadband speed of 2Mbps required for catch up and on demand services. Watching on demand and catch up programmes will count towards any monthly broadband data allowance. 7-day catch up for selected channels.

4K & HDR content currently only in supported apps such as YouTube.