We like to think we know TV inside out - from the best shows to watch, to solving tricky connection problems, TV is our Mastermind subject. But we're only a small team and try as we like we don't have time to answer every question. And there's one we get more than any other - how do I know which box to buy for my TV?
It's a question we love answering - it's the closest any of us will ever get to becoming the next Cilla Black and hosting (or even appearing) on Blind Date. We loved everything about that show - its style, its theme tune and the ease with which it helps people navigate love's tricky maze.
And while our Cilla is sadly no longer with us, we've drawn inspiration from her iconic performances to create our very own TV matchmaker. It's the perfect tool for anyone who's looking for a new freesat or freeview box for their TV, but isn't quite sure where to begin.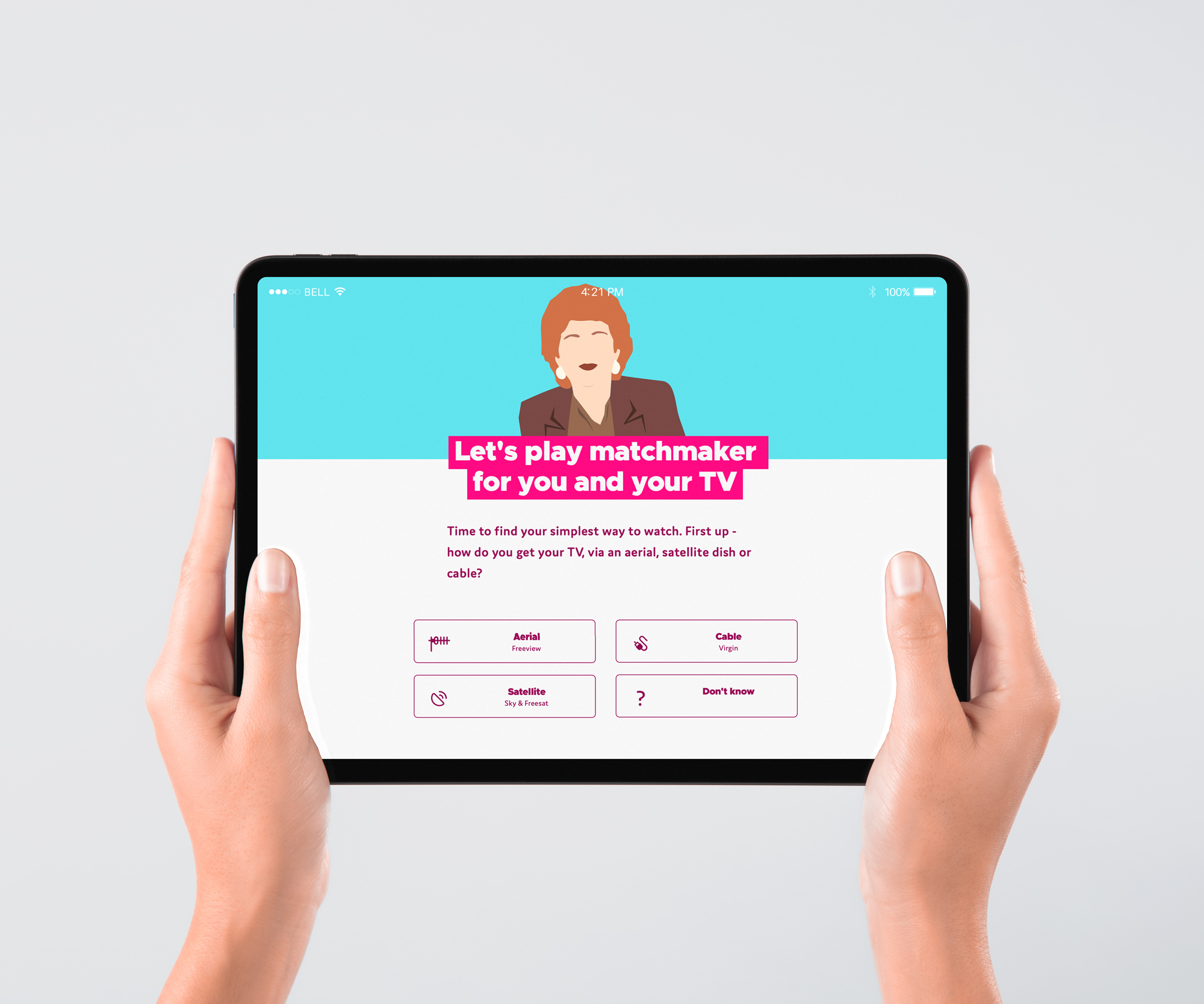 How does it work?
Using our matchmaker couldn't be simpler. Just answer a few questions about your telly and how you use it and we'll tell you which of our boxes is your perfect match. You can then learn more about the box we recommend on an in-depth product page and find out where to buy one - it really is the perfect matchmaker! To try it out, just click this link.
It's the first time we've done something like this - so we'd love to know what you think and what we could do to make it even better.
Tried it out and still not sure which box is right for you? Drop us a line on Twitter, Facebook or via email and we'll do our best to find your TV's happily ever after.